Location: Industrial Info
New hope for patients with advanced soft tissue sarcoma? Olaratumab is likely to be approved by EU!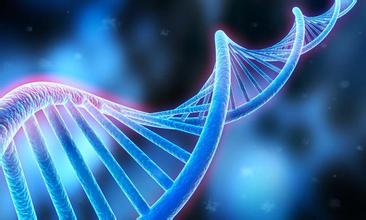 Soft tissue sarcoma is a rare solid tumor, is a general category of malignant tumors. For decades, the first-line treatment of advanced soft tissue sarcoma has been treated with adriamycin alone or in combination with other medications. Compared with doxorubicin monotherapy, other drugs, whether used alone or in combination, are not better able to improve the survival of patients. Recently, the US pharmaceutical giant Eli Lilly announced that the European Medicines Agency Human Medicines Products Committee has issued a positive opinion to support conditional approval of monoclonal antibody olaratumab combined with doxorubicin for the treatment of patients with advanced soft tissue sarcoma who are not suitable for radiotherapy or surgery.
Olaratumab is a selective platelet-derived growth factor (PDGF)-α receptor inhibitor that exhibits antitumor activity by binding and blocking PDGF-α receptors on specific cancer cell surfaces and tumor microenvironment. Doxorubicin is embedded in tumor DNA and inhibits nucleic acid synthesis. At present, the registor and patient recruitment for phase III clinical trial of olaratumab combined with doxorubicin in the treatment of advanced soft tissue sarcoma has been completed. This will be the first conditional approval of Eli Lilly in the EU, and Eli Lilly needs to provide ongoing clinical research data as part of a conditional approval. Previously, the European Medicines Agency has granted olaratumab an orphan drug for the treatment of soft tissue sarcoma.
The Commission for the Use of Medicines has reviewed the listing application for olaratumab by expediting the approval process. The European Commission will generally adopt the CHMP recommendations when making final review decisions, which means that olaratumab is likely to be approved in the next 2~3 Month. If approved, the drug will be marketed under the name LARTRUVO™.
In the US regulatory, FDA has also granted olaratumab breakthrough drug qualifications, orphan drug status and fast lane status for the treatment of advanced soft tissue sarcoma. As early as May of this year, olaratumab has been awarded a priority review by the FDA.
Advanced soft tissue sarcoma is a rare disease and difficult to treat, patients want to be able to find a new treatment to extend life, if the drug can be approved, it will provide patients with an updated and more effective treatment.
Edited by Suzhou Yacoo Science Co., Ltd.
如果涉及转载授权,请联系我们。