Location: Industrial Info
Expected new anti-hepatitis B virus—CMX157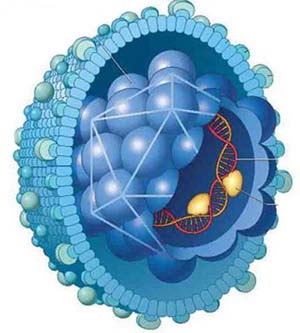 On October 17th, bio-pharmaceutical company ContraVir Pharmaceuticals, Inc. published a news at the official website, announcing good results in mid-term clinical trials of CMX157, and hopes to announce the final result by the end of 2016.
At present, there are seven drugs for the treatment of chronic hepatitis B approved by FDA: interferon-α, pegylated interferon-α, lamivudine, entecavir, telbivudine, adefovir dipivoxil and tenofovir, but these drugs can not permanently inhibit hepatitis B virus.
ContraVir is a biopharmaceutical company focused on the development of targeted antiretroviral therapy, especially for HBV viruses. CMX157 is a new drug of the company, it is a new type of nucleoside phosphonates similar to tenofovir, and its novel structure can reduce the circulation level of tenofovir, reduce systemic exposure, thereby reducing the potential of the kidney toxicity.

In the first phase of the healthy volunteers who had completed the clinical trial, the drug showed good safety and tolerance. In 2a stage multiple incremental dose clinical trial, recruited 60 patients with chronic hepatitis B virus infection, comparison of CMX157 with existing standard treatment regimens. Mid-term data shows that HBV virus load of patients receiving CMX157 treatment decreased by an average of 99%. Moreover, only took 1/12 of the standard treatment program dose, the patients can get the same antiviral activity.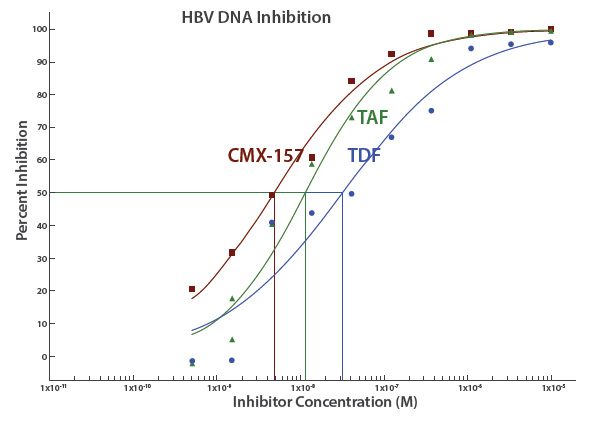 According to the current data, CMX157 has the potential to effectively treat HBV infection, compared with the previous treatment, it has the advantages of lower dose, higher safety and better efficacy. If all of the clinical trials are satisfactory, CMX157 will be the safest and most effective ingredient in the combined treatment of HBV infection, and bring great gospel to patients with chronic hepatitis B infection.
Edited by Suzhou Yacoo Science Co., Ltd.
如果涉及转载授权,请联系我们。