Location: Industrial Info
New Drug for Chronic Hepatitis B——Vemlidy® Has Been Approved by FDA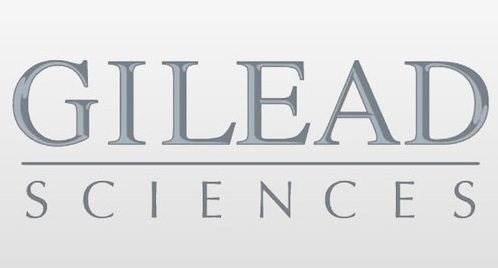 10 November 2016, Gilead Sciences, Inc. announced that the U.S. Food and Drug Administration (FDA) has approved Vemlidy® (tenofovir alafenamide, TAF) 25mg, a once-daily treatment for adults with chronic hepatitis B virus (HBV) infection with compensated liver disease.
Hepatitis B virus is a DNA virus, belonging to the Hepatopulmonary DNA virus. As far as is known, HBV is only susceptible to humans and orangutans, causing viral hepatitis B disease. Hepatitis B virus infection rate in China is about 60%~70%; hepatitis B surface antigen carrier rate is about 7.18% of the total population. There are about 93 million people carrying hepatitis B virus, of which about 20 million patients with chronic hepatitis B .
The most effective treatment for Hepatitis B viral is antiviral therapy. Drugs should be targeted, the commonly drugs for the treatment of chronic hepatitis B are interferon-α, pegylated interferon-α, lamivudine, and adefovir dipivoxil, entecavir, tenofovir, et al.
Vemlidy is a novel, targeted prodrug of tenofovir that has demonstrated antiviral efficacy similar to and at a dose less than one-tenth that of Gilead's Viread® (tenofovir disoproxil fumarate, TDF) 300mg. Data show that because Vemlidy has greater plasma stability and more efficiently delivers tenofovir to hepatocytes compared to Viread, it can be given at a lower dose, resulting in less tenofovir in the bloodstream. As a result, Vemlidy improved renal and bone laboratory safety parameters compared to Viread.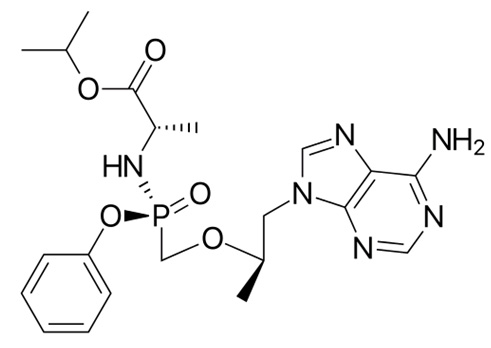 The molecular formula of Vemlidy®
Vemlidy's approval is supported by 48-week data from two international Phase 3 studies among 1,298 treatment-naïve and treatment-experienced adult patients with chronic HBV infection. Both studies met their primary endpoint of non-inferiority to Viread based on the percentage of patients with chronic hepatitis B with plasma HBV DNA levels below 29 IU/mL at 48 weeks of therapy. In an integrated analysis of both studies, patients receiving Vemlidy demonstrated improvements in certain bone and renal laboratory parameters compared to those treated with Viread. Patients in the Vemlidy arm also experienced numerically higher rates of normalization of blood serum alanine aminotransferase (ALT) levels.
Gilead Sciences is committed to improving and simplifying the care for patients with chronic hepatitis B. Vemlidy® is the first drug approved for the treatment of chronic hepatitis B in the last decade, and it offers a new and effective option for long-term care.
如果涉及转载授权,请联系我们。