Location: Industrial Info
Blue Lighting Campaingn, Take Control of Diabetes
18 November 2016
On 12 November 2016, the United Nations Diabetes Day and "Blue Lighting Campaingn" theme event was held in Beijing, raised the curtain of the world's largest public education activities to diabetes. The event was hosted by the Chinese Medical Association and Chinese medical association diabetes branch host this campaingn.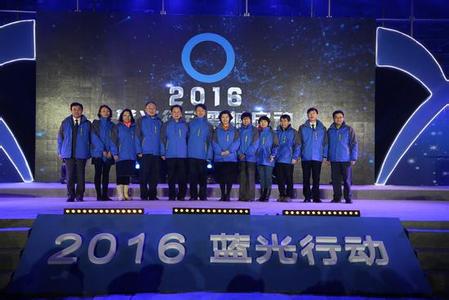 Diabetes has become a major global public health problem. At present, there are more than 450 million people suffering from diabetes, diabetes kills 6 people per second. By 2025, 75% of diabetic patients will be concentrated in developing countries; by 2040, there are about 642 million patients worldwide.
China has the world's largest number of diabetic patients, many people mistakenly believe that diabetes has no many obvious symptoms, there is no need of excessive attention. On the contrary, in many countries, diabetes is the leading cause of blindness, cardiovascular and cerebrovascular disease, renal failure and lower extremity amputation. In response to the rapid growth of diabetes prevalence situation, the Chinese Medical Association, Chinese medical association diabetes branch host "Blue Lighting Campaingn" to prevent and treat of diabetes of the whole society from 2010. The theme of this year is "Eyes on Diabetes."
Chinese Medical Association Diabetes Branch will organize public education activities for diabetes through local experts, including:
1. Community through train: in-depth community, through posters, high-risk groups of risk assessment, the distribution of education manuals, health lectures and other forms of diabetes education to publicize the knowledge;
2, Free clinic, screening: to carry out early screening of diabetes, diabetes complications screening, early diagnosis, early treatment, to prevent the occurrence of diabetes and its complications;
3 Lighten blue light on the landmark buildings, hand out the pin of diabetes, to arouse the attention of the whole society.
Beijing is the primary field of 2016 Blue Lighting Campaingn, 2016 Blue Lighting Campaingn will operate in 100 cities and light 70 landmarks, posters around ten thousand copies, hand out 150,000 copies of handbooks, 100,000 high-risk population risk assessment table, covering 200,000 high-risk groups of diabetes and diabetic patients.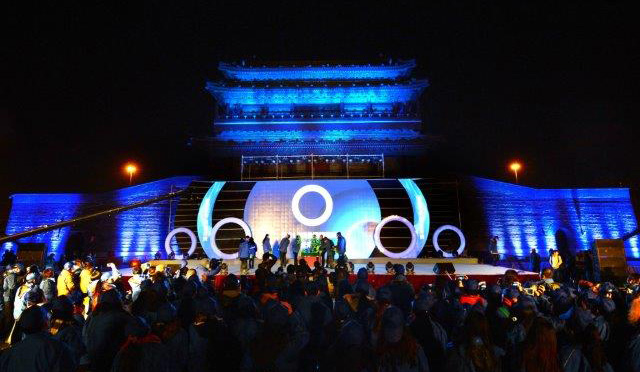 "Blue Lighting Campaingn" is the world's largest diabetes education activities. Through the popularization activities of diabetes in the whole society to promote the concept of great health, in order to prevent the rising prevalence of diabetes, control the occurrence and development of diabetes and its complications. Strengthen the early diagnosis and treatment, to prevent family and social heavy impact caused by diabetes. Improve drug accessibility, to improve the quality of patients' life, reduce the social and personal burden. The current type of oral hypoglycemic agents are mainly insulin secretion enhancers, such as sulfonamides urea and repaglinide class; insulin sensitizers, such as biguanides and glitazones; and glucosidase inhibitors, such as Vildagliptin (Intermediate 3-amino-1-adamantanol). There are 171 drugs on research in 2016, many pharmaceutical companies committed to the development of diabetes drugs, hoping to minimize side effects,
Although diabetes can not be cured at the present, the universal education of early screening and active medication could reduce the mortality and serious complications of diabetes, so that patients can get rid of the shackles of disease as far as possible, like normal people, this is the joint goal of the community.
Related link: 3-amino-1-adamantanol
Edited by the Editorial Office of Suzhou Yacoo Science Co., Ltd.
如果涉及转载授权,请联系我们。