Location: Industrial Info
Scientists Found Small Molecules that Can Repair Damaged Hearts
Recently, Scientists from the Gladstone Institute, the University of California at San Francisco, have discovered two small chemical molecules which can improve the transform ability of the heart's scar tissue to healthy hearts. The results have been published in the official journal of the American College of Cardiology, <Circulation>, entitled "Chemical Enhancement of in vitro and in vivo Direct Cardiac Reprogramming".

Cardiovascular diseases (including heart disease, congenital heart defects and other diseases) is one of the leading causes of death in the world. Once cardiac problems are found, most people need long-term use of antithrombotic and antiplatelet drugs, such as aspirin (acetylsalicylic acid) and clopidogrel (intermediate 2-thienylethylamine and 2-thiopheneethanol). After heart attack, scar tissue is formed in the wound site. Our bodies can not repair the death or injury of cells, which will lead to heart failure.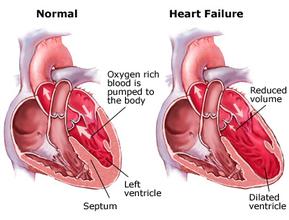 Scientists at the Gladstone Institute have been working hard to explore ways to regenerate muscle cells to repair and hopefully cure the heart failure. They found that only three transcription factors, Gata4, Mef2c and Tbx5 (GMT), can turn on genes that can transform myocardium in these scar tissue cells, shut down other genes, use autologous cells effectively to repair the damage of the heart. Early stage, only 10% of the cells can be completely transformed from the scar tissue into the heart muscle.
The researchers then tested 5,500 chemicals, hoping to improve the conversion process. Two chemical molecules, transforming growth factor (TGF)-β inhibitor SB431542 and WNT inhibitor XAV939, were identified.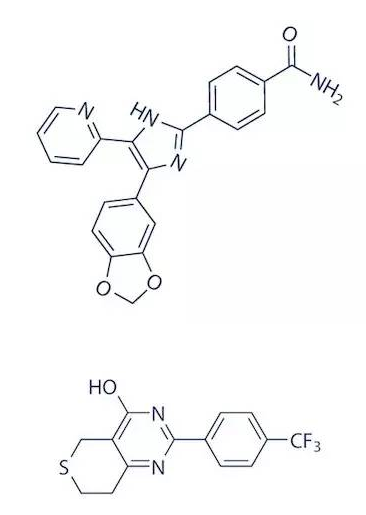 The molecular structure of SB431542 and XAV939
TGF could help cells growth and division, XAV939 can inhibite the important signaling pathway WNT which regulates cardiac development, and the overexpression of GMT, can enhance the rate and quality of cell transformation, and the reprogramming efficiency of cardiac fibroblasts increases by up to 8 Times.
This approach to reprogramming cells by using GMT-derived transcription factors is an innovative and promising approach to treatment of heart failure. If this method can be carried out in future studies, it will provide better clinical treatment for patients with heart disease.
如果涉及转载授权,请联系我们。