Location: Industrial Info
Hypoglycemic Agents Can Protect the Heart? FDA Approves Jardiance to Reduce Cardiovascular Death in Adults with Type II Diabetes
Recently, The U.S. Food and Drug Administration approved a new indication for Jardiance (empagliflozin) to reduce the risk of cardiovascular death in adult patients with type II diabetes mellitus and cardiovascular disease.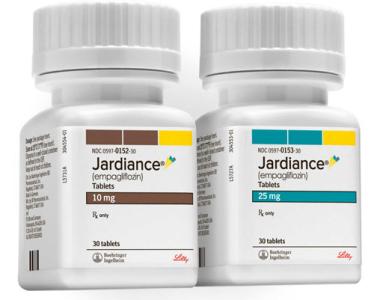 There are about 450 million diabetic patients worldwide, type II diabetes accounts for about 90% of the total number of diabetic patients, most of the age of onset is after the age of 35. About 60% of patients with type II diabetes are overweight or obese, it leads to insulin resistance, elevated blood sugar, no obvious ketosis tendency. High blood glucose levels can increase the risk of serious complications, including heart disease, blindness, nerve and kidney damage.
According to the statistics of United States CDC (Center for Disease Control and Prevention), death from cardiovascular disease is 70 percent higher in adults with diabetes compared to those without diabetes, and patients with diabetes have a decreased life expectancy driven in large part by premature cardiovascular death. Currently, hypoglycemic drugs including α-glucosidase inhibitors, metformin, sulfonylurea glibenclamide, thiazolidinediones, and DPP-4 inhibitors such as vildagliptin (intermediate 3-amino-1-adamantanol) did not show a reduction in the risk of cardiovascular events.
Jardiance is a sodium-glucose synergist 2 (SGLT2) inhibitor that was approved by the US Food and Drug Administration on 1 August 2014 to improve glycemic control in adults with type II diabetes. It works by preventing the kidneys from reabsorbing blood glucose, increasing glucose excretion, and lowering blood glucose levels, and the hypoglycemic effect is independent of β-cell function and insulin resistance.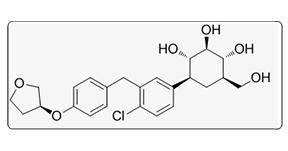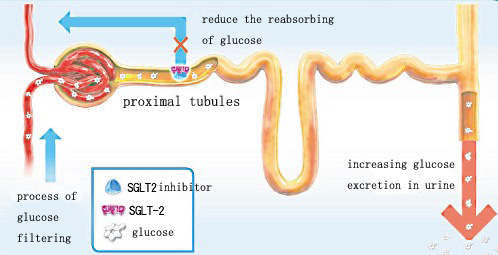 The safety and efficacy of alone or in combination (including metformin, sulfonylurea, pioglitazone, and insulin) with other type 2 diabetes drugs were evaluated in 7 clinical trials of 4,480 patients with type II diabetes, the glycosylated hemoglobin levels improved compared with placebo. Jardiance was studied in a postmarket clinical trial of more than 7,000 patients with type II diabetes and cardiovascular disease, In the trial, Jardiance was shown to reduce the risk of cardiovascular death compared to a placebo when added to standard of care therapies for diabetes and atherosclerotic cardiovascular disease.
However, Jardiance is not intended for patients with type 1 diabetes mellitus or for the treatment of diabetic ketoacidosis. Jardiance is contraindicated in patients with a history of serious hypersensitivity reactions to Jardiance, severe renal impairment, end-stage renal disease, or dialysis.. Side effects such as dehydration, hypotension, dizziness, fainting, urinary tract infections, and ketone poisoning can not be ignored.
Because it is only supported by one large trial, and the mechanism and some technical details are blurred, many experts oppose the label expansion. But this is the first drug reducing the risk of cardiovascular death for adults with type II diabetes, the approval of the new indications may change the treatment standard of diabetes, it is an important advance that diabetes drugs change from a simple hypoglycemic to reduction of the cardiovascular events.