Location: Industrial Info
AbbVie Submits New Drug Application to U.S. FDA of G/P for the Treatment of All Major Genotypes of Chronic Hepatitis C
On 19 December, AbbVie announced that they have submitted a new drug application to the US Food and Drug Administration (FDA) for All Major Genotypes of Chronic Hepatitis C cocktail therapy Glecaprevir/Pibrentasvir (G/P). If approved, the drug will provide an 8-week once-daily, total-oral, and ribavirin-free treatment regimen for all patients without cirrhosis across all major genotypes.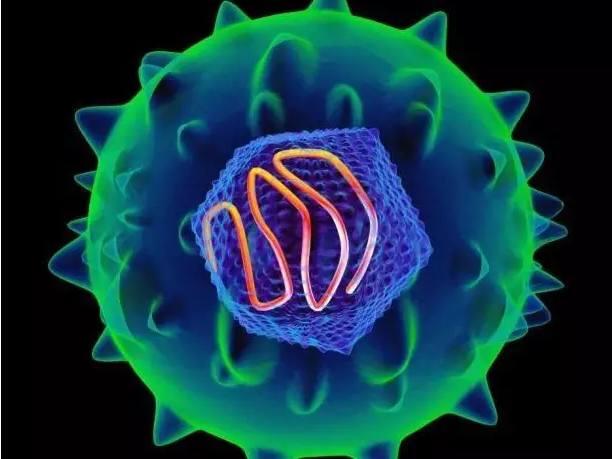 Chronic hepatitis C (HCV) belongs to the Flaviviridae family, and its genome is single strand plus RNA virus. It can be divided into 6 genotypes and different subtypes. According to the internationally accepted method, the HCV genotype is expressed in Arabic numerals, gene subtypes is in lowercase letters. Genotype 1 is globally distributed, accounting for 70% of all HCV-infected patients. HCV is also common in a population of patients with severe chronic kidney disease (CKD), and even reaches 80% in some regions of the world. For patients with hepatitis C with severe CKD, especially those with genotype 2 and 3, there is no direct antiviral drugs currently.
In the treatment of hepatitis C, in order to clear or continue to inhibit HCV, to improve or reduce liver damage, prevent the progression of cirrhosis, liver failure or HCC, the commonly used effective medicines are interferon generic IFNα, recombination IFN, pegylation IFNα, and ribavirin. The development of new, safe and effective drug remains an important unmet medical need.
AbbVie is a global, research-based biopharmaceutical company established in 2013 following separation from Abbott Laboratories. The company's mission is to use its expertise, dedicated people and unique approach to innovation to develop and market advanced therapies that address some of the world's most complex and serious diseases.
The G/P (300 mg/120 mg) is a generic genotype of hepatitis C cocktail therapy for all six genotypes of hepatitis C, in which glecaprevir (G) is an NS3/4A protease inhibitor, pibrentasvir (P) is an NS5A inhibitor.
In a Phase III clinical study, the virological cure rate for the G/P 8-week treatment regimen was 97.5% in all six genotypes (GT 1-6) in patients with hepatitis C without cirrhosis; in patients with compensated cirrhosis, G/P 12 weeks treatment regimen also achieved a very high virological cure rate; in addition, G/P in the treatment of patients with limited patient population also achieved a very high cure rate, the virological cure rate was 98% in patients with chronic kidney disease (CKD), and the virologic cure rate of the modified intent-to-treat was 100%. The G/P 12-week therapeutic schedule also achieved a very high sustained virologic response in historically difficult patient populations. In terms of safety, most treatment-related adverse events were mild or moderate, with the most frequently reported adverse events including itching, fatigue, and nausea.
Genotype Hepatitis C Cocktail G/P is for all six genotypes of hepatitis C, including patients with severe chronic kidney disease, the cure rate is high. In the EU regulation, Abbvie has planed to submit the permit applications early 2017. If approved, it will bring great gospel for the majority of patients with chronic hepatitis.
如果涉及转载授权,请联系我们。