Location: Industrial Info
Scientists found that new mixtures can reverse fatty liver
Recently, Swedish researchers Adil Mardinoglu et al. Published an article entitled "Personal model-assisted identification of NAD+ and glutathione metabolism as intervention target in NAFLD"[1] in the journal Molecular Systems Biology, which found that the liver can combust accumulation fat and they produced a mixture that can run this process and it is beneficial to the reversal of fatty liver.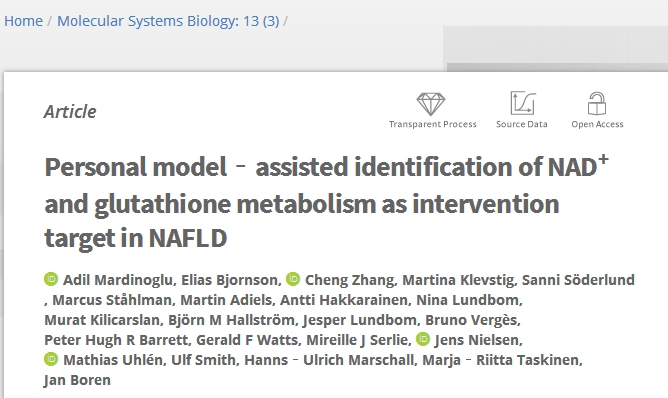 Fatty liver desease (FLD) is reversible in the condition of hypertriglyceridate fat vacuoles accumulated through steatosis in hepatocytes. Nonalcoholic fatty liver disease (NAFLD) refers to the clinical pathological syndromes of extrahepatic deposition of liver cells due to reasons except for alcohol and other clear liver damage factors, and obesity, it is related with insulin resistance, type 2 diabetes mellitus and cardiovascular disease, and is one of the most common chronic liver problems in the world. At present, NAFLD has become an important incentive for chronic liver disease in developed and rich areas. The prevalence of common adult is 10%~30%. The desease can directly lead to decompensated cirrhosis, hepatocellular carcinoma and liver recurrence, but also often accompanied by abnormal glucose and lipid metabolism, and has impact on the body tissues and organs. At the same time, metabolic syndrome, type 2 diabetes and coronary heart disease incidence was significantly higher in fatty liver patients.
In the treatment, the patients with moderate to severe fatty liver, the doctor may be based on specific circumstances to prescribe drugs to prevent glucose and lipid metabolism disorders and atherosclerosis; some hepatic protector medicine in the prevention and treatment of fatty liver role is still controversial, it is not recommended routine, only for patients with abnormal liver function; Patients also need to control the existence of chronic diseases such as hypertension, diabetes, and take the appropriate drugs, such as nitrendipine, propranolol, metformin (metformin hydrochloride ), Vildagliptin (intermediate 3-amino-1-adamantanol).
In this study, the researchers combined the metabolic changes caused by the accumulation of fat in hepatocytes of patients with the analysis of the liver tissue genome model to identify the precise metabolic changes experienced by different individual hepatocytes and found that the liver has the ability to burn cumulative fat and proposed a mixture that can run this process, which in turn may reduce the accumulation of fat in the liver, which can be used for many chronic liver disease studies. There is no such drug at present, the researchers are now planning clinical tests of a mixture of substances that will set this process in motion.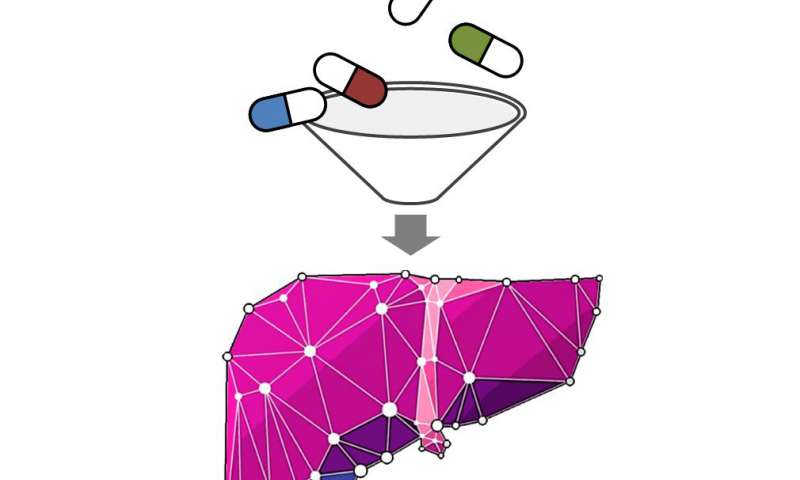 This method combines system biology with clinical medicine to design a mixture of substances that promote the oxidation of fat and produce antioxidants in liver tissue. The mixture can also be used to treat alcoholic fatty liver and type 2 diabetes-induced liver fat accumulation, and may also be effective in patients with diabetes. At present, the researchers are planning a clinical trial, the use of liver cells own ability to burn liver fat, it may be provide a new therapy for patients with nonalcoholic fatty liver and type 2 diabetes.
References
[1] Adil Mardinoglu, Elias Bjornson, Cheng Zhang, Martina Klevstig, et al. Personal model-assisted identification of NAD + and glutathione metabolism as intervention target in NAFLD. Molecular Systems Biology (2017) 13, 916.