Location: Industrial Info
ADA 2017, hypoglycemic agents Canagliflozin phase III clinical data announced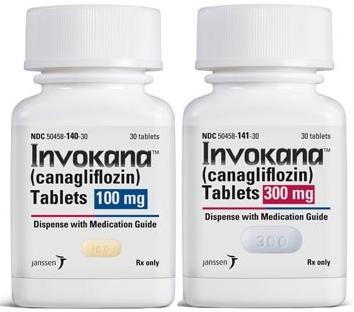 On Friday, the American Diabetes Association (ADA) Scientific Annual Meeting opened in San Diego, USA, and on the afternoon of June 12, the hypoglycemic drugs SGLT-2 inhibitor Canagliflozin announced two important phase III clinical results, Including CANVAS and CANVAS-R research data.
Diabetes is a threatening global disease, with more than 450 million people currently suffering from it. The terrible aspect of diabetes is that it can affect other parts of the body. It is estimated that the morbidity of cardiovascular disease in diabetic patients is 70% higher than that in non-diabetic patients, so the cardiovascular effects of hypoglycemic agents are also more and more important. SGLT-2 inhibitors have been one of the focuses of diabetes and cardiovascular disease. But in recent months, the news about the SGLT-2 inhibitor was mixed: At the end of 2016, the US FDA approved a new indication of Jardiance and agreed that the drug was used to reduce the cardiovascular disease death risk of diabetic patients; in March this year, dapagliflozin was approved in our clinical application; in May, the US drug regulatory authorities asked to add the black box warning to Canagliflozin that the drug may increase the risk of amputation of type 2 diabetes.
Canagliflozin is the first listed SGLT-2 inhibitor, CANVAS studies and CANVAS' kidney outcome study (CANVAS-R) may provide more safety information. So the release of this data was concerned.
CANVAS and CANVAS-R clinical trials recruited more than 10,000 diabetic patients. Among them, CANVAS included 4330 patients with type 2 diabetes who had diagnosed cardiovascular disease or had high risk factors for cardiovascular events. On the basis of routine treatment, patients received the treatment of 100g QD, 300g QD or placebo, the primary endpoint was a composite endpoint consisting of cardiovascular death, nonfatal myocardial infarction and nonfatal stroke. As a result, Canagliflozin decreased 14% of the composite end point, but the risk of amputation was doubled. Taking into account the absolute frequency of the two, the final net result is to avoid 3 additional cardiovascular events when increase two amputation events. CANVAS-R recruited 5812 people, resulting in a reduction in the risk of 27% urinary protein progress, but failed to reach a statistically significant.
The results can be said complexity, although reduced the cardiovascular events, but increased the amputation event. These two large trials have been going on for nearly a decade, and this result is not a good news for the best-selling SGLT inhibitor, and it is likely to affect its position on the market.
Edited by Suzhou Yacoo Science Co., Ltd.
如果涉及转载授权,请联系我们。