Location: Industrial Info
2017 AASLD Annual Meeting| long-term efficacy of Zepatier
24 October 2017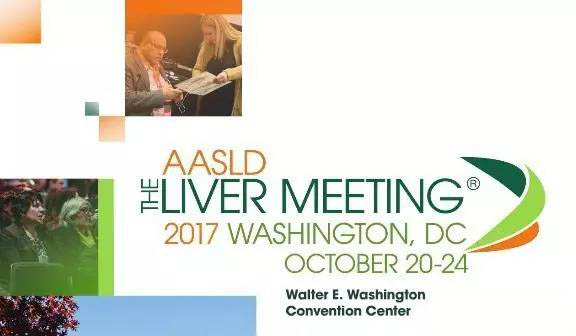 The 68th Annual Meeting of the American Association for the Study of Liver Diseases (AASLD) was held in Washington, DC, from 20 to 24 October 2017. At the meeting, Merck announced a retrospective data on the long-term efficacy of Zepatier (elbasvir/grazoprevir) in genotype 1 or 4 chronic hepatitis C virus infection in patients with chronic kidney disease.
Hepatitis C is a liver disease caused by hepatitis C virus (HCV), divided into multiple genotypes. Unlike hepatitis B, hepatitis C vaccine is unavailable. Chronic hepatitis C may develop into liver cirrhosis and liver cancer, it is a great threat to human health. According to statistics, the global hepatitis C virus infection rate is about 3%, the global hepatitis C patients are more than 170 million people, and the large treatment needs have not been met. According to the latest edition Hepatitis C Treatment Guidelines from 2017 AASLD, the best regimens for type 1b hepatitis C are: Zepatier (elbasvir+grazoprevir), Harvoni (Sofosbuvir+ledipasvir), Viekira Pak(
ombitasvir+paritaprevir+ritonavir+dasabuvir)、sofosbuvir+simeprevir、Epclusa(sofosbuvir+Velpatasvir)。
Among them, Zepatier (elbasvir/grazoprevir, 50mg/100mg) is the world's third breakthrough hepatitis C cocktail therapy following Harvoni from Gillard and Viekira from AbbVie, which is developed by Merck, combined or not with Ribavirin for the treatment of adults with chronic HCV infection in genotypes 1 and 4. The drug was approved by FDA in early 2016. The main ingredient is NS5A inhibitor elbasvir (50mg) and NS3/4A protease inhibitor grazoprevir (100mg), can effectively inhibit the replication and survival of hepatitis C virus, the cure rate in population with genotype 1 hepatitis C is 94%~97%, In genotype 4 hepatitis C is 97%~100%. Including those with cirrhosis, severe renal impairment, any degree of HIV/HCV co-infection.
At the conference, Merck's data included more than 5,000 patients with chronic hepatitis C virus infection who received Zepatier treatment from February 1 to December 31, 2016. Of the patients who completed the treatment, 95.6% had severe chronic kidney disease and 97.1% had moderate chronic kidney disease. At least 10 to 12 weeks after treatment, the HCV RNA was below the quantification limit.
These clinical data have further supplemented Zepatier's clinical efficacy, it is a good news for both for Merck and patients with Hepatitis C, Zepatier once again proved his efficacy: it still have long-term efficacy for patients in chronic hepatitis C virus infection of genotype 1 or 4 with chronic kidney disease. We also hope that more new drugs for hepatitis C and hepatitis B can came out, to eliminate liver disease that serious impact on human health!
Edited by Suzhou Yacoo Science Co., Ltd.
如果涉及转载授权,请联系我们。