Location: Industrial Info
Overview of FDA's 2017 new drug approvals
Recently, FDA's Center for Drug Evaluation and Research (CDER) released a report on the review of new drug approvals in 2017. CDER approved a total of 46 new drugs (Figure 1), up to the highest height for nearly a decade. CDER approvals of the number of new drugs from 2008 through 2017 are shown in Figure 2.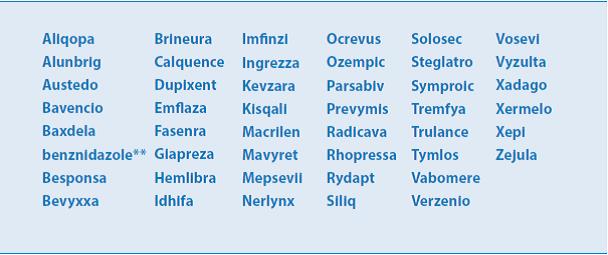 Figure 1. 46 new drug approvals by CDER in 2017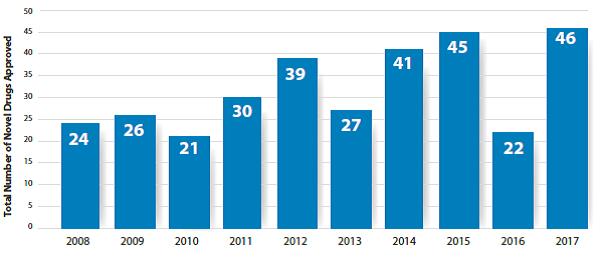 Figure 2. CDER Approved New Drugs from 2008 throgh 2017
Among the 46 new drugs approved, 15 are First-in-Class, accounting for 33% of the total, including Besponsa, Brineura, Dupixent, Emflaza, Giapreza, Hemlibra, Idhifa, Macrilen, Mepsevii, Ocrevus, Prevymis, Radicava, Rhopressa, Rydapt, and Xermelo; orphan drugs are 18, respectively Aliqopa, Alunbrig, Austedo, Bavencio, benznidazole, Besponsa, Brineura, Calquence, Emflaza, Hemlibra, Idhifa, Macrilen, Mepsevii, Prevymis, Radicava, Rydapt Xermelo and Zejula.
In the field of disease treatment, anti-cancer drugs rank first, total 12 new drug s are approved. They are Calquence, Verzenio, Aliqopa, Besponsa, Inhifa, Nerlynx, Imfinzi, Rydapat, Alunbrig, Zejula, Bavencio and Kisqali, respectively; Followed by digestive and metabolic drugs, the nervous system drugs and systemic anti-infective drugs, the number of new drug approvals is 5 respectively for the above disease.
Regarding the market, analysts expect Dupixent, Ocrevus, Ozempic, Hemlibra and Imfinzi to become heavy "bombs" drugs with estimated peak sales of about $ 5 billion, $ 4 billion, $ 3.5 billion, $ 3 billion and 2.5 billion U.S. dollars.
In 2017, The number of approved new drugs by FDA hit a nearly 10-year high through the application of various innovative methods to speed up new drug evaluation , such as priority reviews, breakthrough therapy and fast track. Among the 46 new drug approvals, 28 drugs were evaluated through priority review, 18 drugs were identified by fast track and 17 were identified by breakthrough therapy. China is also actively formulating policies to speed up the new drug evaluation and encouraging enterprises to develop innovative drugs to make our country play an import role in the global R & D of new drugs.
Reference:
Advancing Health Through Innovation: 2017 New Drug Therapy Approvals Report
Edited by Suzhou Yacoo Science Co., Ltd.
如果涉及转载授权,请联系我们。