Location: Company News
Yacoo Invention Patent "Preparation Method for 2-fluorine Ethylamine Hydrochloride" Is Authorized
29 December 2016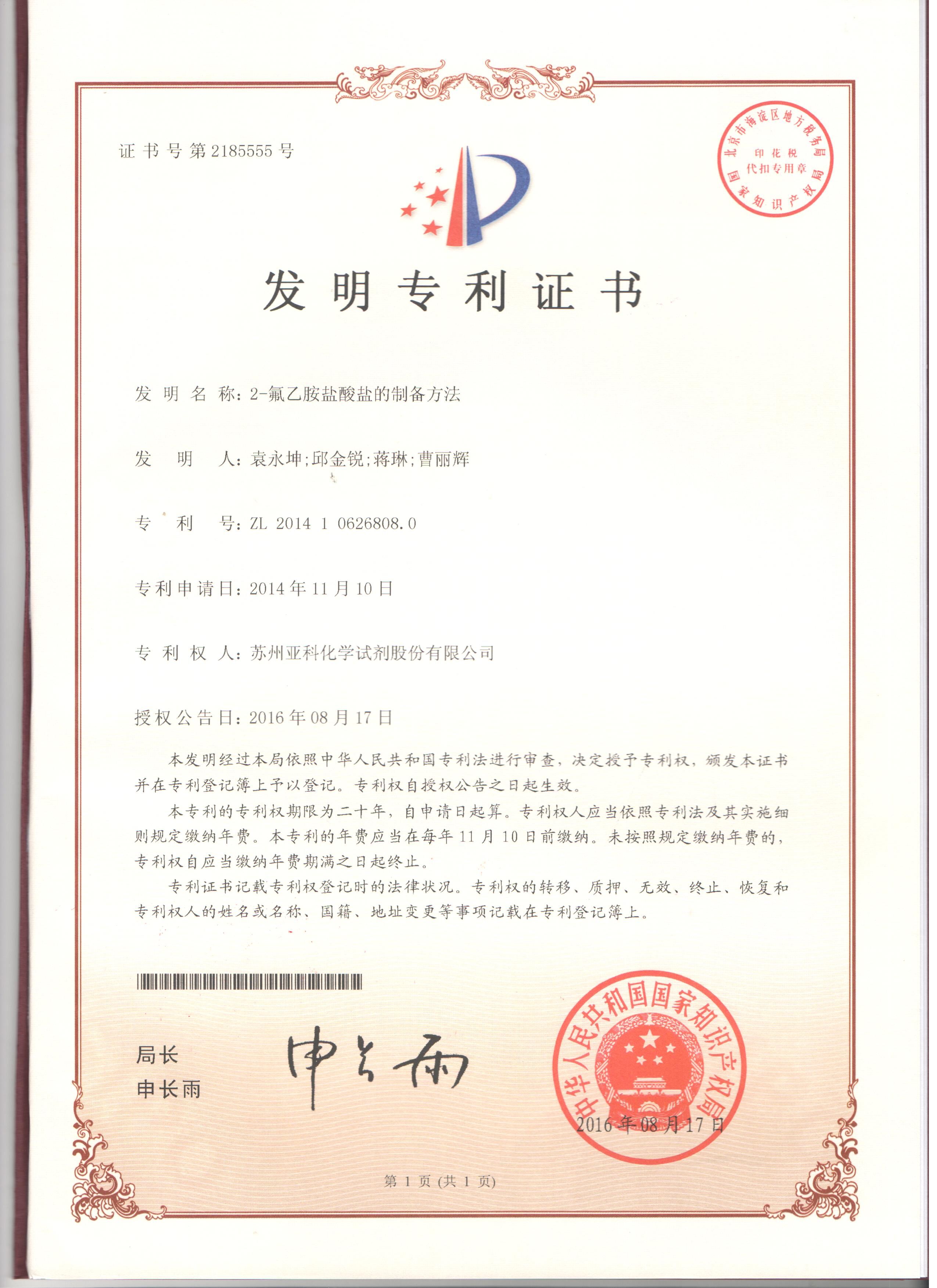 Recently, another patent by Yacoo has been authorized by the State Intellectual Property Office (SIPO), the title of the patent is "Preparation Method for 2-fluorine Ethylamine Hydrochloride", patent number is ZL 2014 1 0626808.0.
This invention relates to a preparation method for 2-fluoroethylamine hydrochloride. In the existing process, sodium carbonate washing and water washing are needed, and the products need filtration, drying, crystallization and purification. The preparation process is complicated, the input cost is large and the yield is low, only about 35%. 2-fluoroethanol and toluene sulfonyl chloride were used in this patent, the hydrogen chloride gas in the reaction liquid was discharged with nitrogen gas, the reaction time is optimized and the utilization of equipment is improved. More importantly, through the extraction by ethanol and water, we not only got the high content of products (99%), but also improved the yield, and the price raw materials is low and pollution-free.
Yacoo always focus on the inputs of scientific research, and carry out technical innovation work actively. Through years of efforts, Yacoo has reached a higher level of patents, these patents improve our technological element of products, enhance product stability and core competitiveness. This is the wheels of progress and strong science and technology support for the future development of Yacoo.