Location: Company News
Yacoo Annual Summary Conference of 2016
13 January 2017, in the Suzhou campus of Renmin University of China, Yacoo held 2016 annual summary conference, all a hundred members participant in it. the manager, Ms. Zhang presided over the meeting.
Supervisors of each department made the presentation of 2016 annual report, focusing on the main performance, experience and team building to sum up the work of past year. In general, all departments have reached the objectives with strict and earnest attitude, and put forward the plan and improvement measures in 2017 for the problems existing in the process of production management in the past year.
In the enterprise cultural construction and employee benefits, the manager, Ms. Zhang also conducted a summary of the past year. In 2016, the company has done a lot of work and efforts: creating book corner, establishing maternal infantile ward, launching fire safety exercises, participating in fun Games, building staff reward system, adjusting the organizational structure, improving the check-up system. In 2017, the focus will be on three directions: the cultivation of existing talents, the introduction of new talent and the construction of corporate culture, and continue to reserve the human resources and cultural foundation for the development of Yacoo.
Mr. Yuan Yongkun, Chairman of Yacoo, and Ms. Zhang Fang, General Manager, expressed gratitude to all employees for the contribution in 2016, and further clarified the division of responsibilities, and put forward the importance of building an efficient and strong team. They showed the company's overall strategic plan and the ultimate goal for all stuff. Collaborating with customer to research and development more good medicine to solve the patient's pain, This is we are doing, and it has a great significance to the society. We hope that we could become a leader in the medical industry, and become a good listing enterprise in the future.
Mr. Yuan said, everyone is very important for a company's development. At the conference, Yacoo honored the outstanding employees in 2016, including Best New comer Award, Best Progress Award, Best Loyalty Award, Golden Tripod Award and Outstanding Employee Award.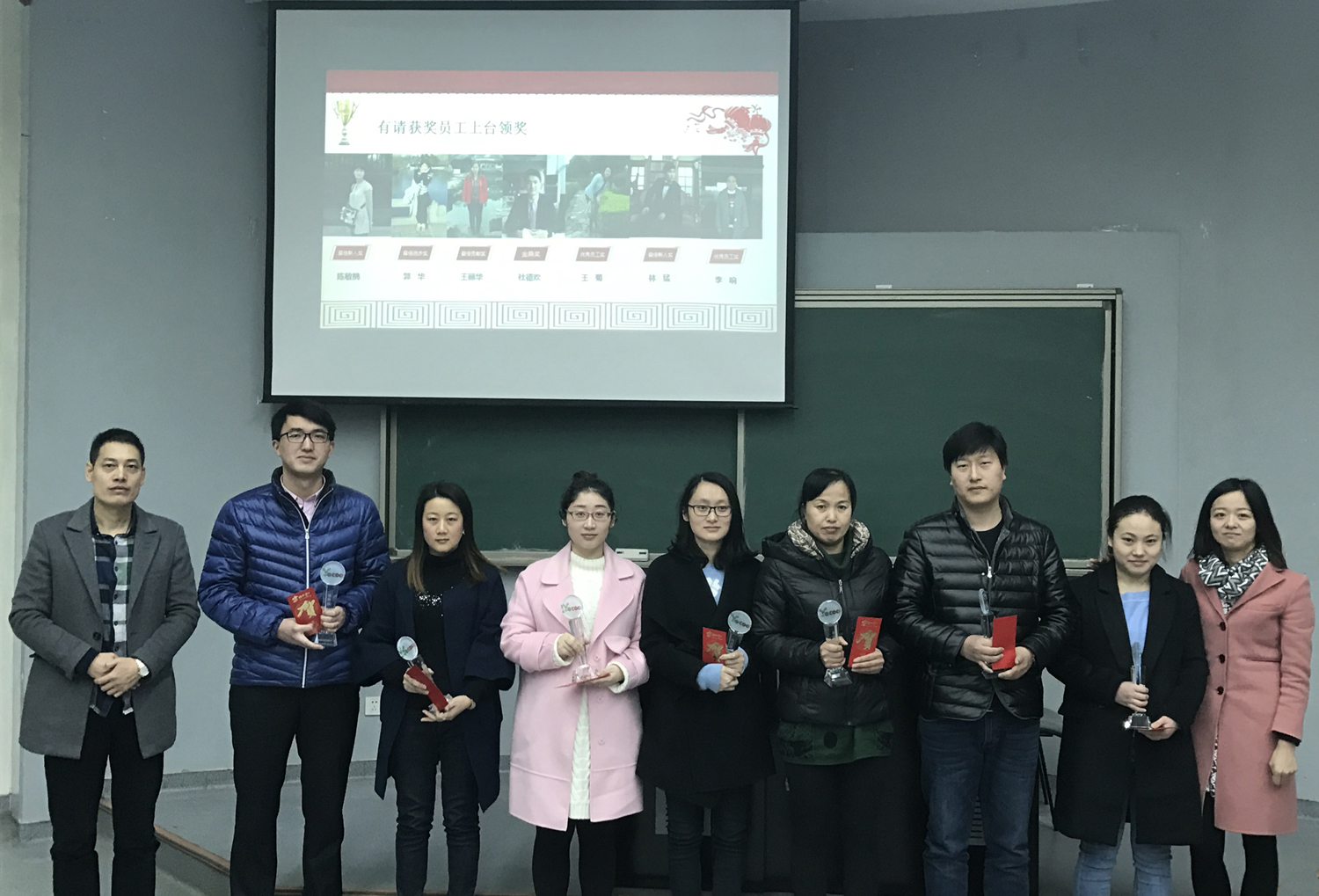 The summary looked back the overall work situation of each department in the company. The purpose of the summary is to gain a better understanding of the work, and clear the plan for the next year, providing a useful experience and a solid foundation for the further development of the next phase of work.