Location: Company News
CACLP comes to an end, the story of Yacoo continues!
2017 is a year full of challenges, as well as opportunities. The current situation changes, but we always struggle to move forward! March 12th~14th, in the beautiful Qingdao, Suzhou Yacoo participated in the 14th CACLP.
During the exhibition, the background design of Yacoo is brief but not simple, which not only enhances the overall image of the enterprise and the brand, but also displays our products to the audiences richly, a large number of visitors went to our booth to visit and consult, we met our old friends here and got acquainted with many new friends!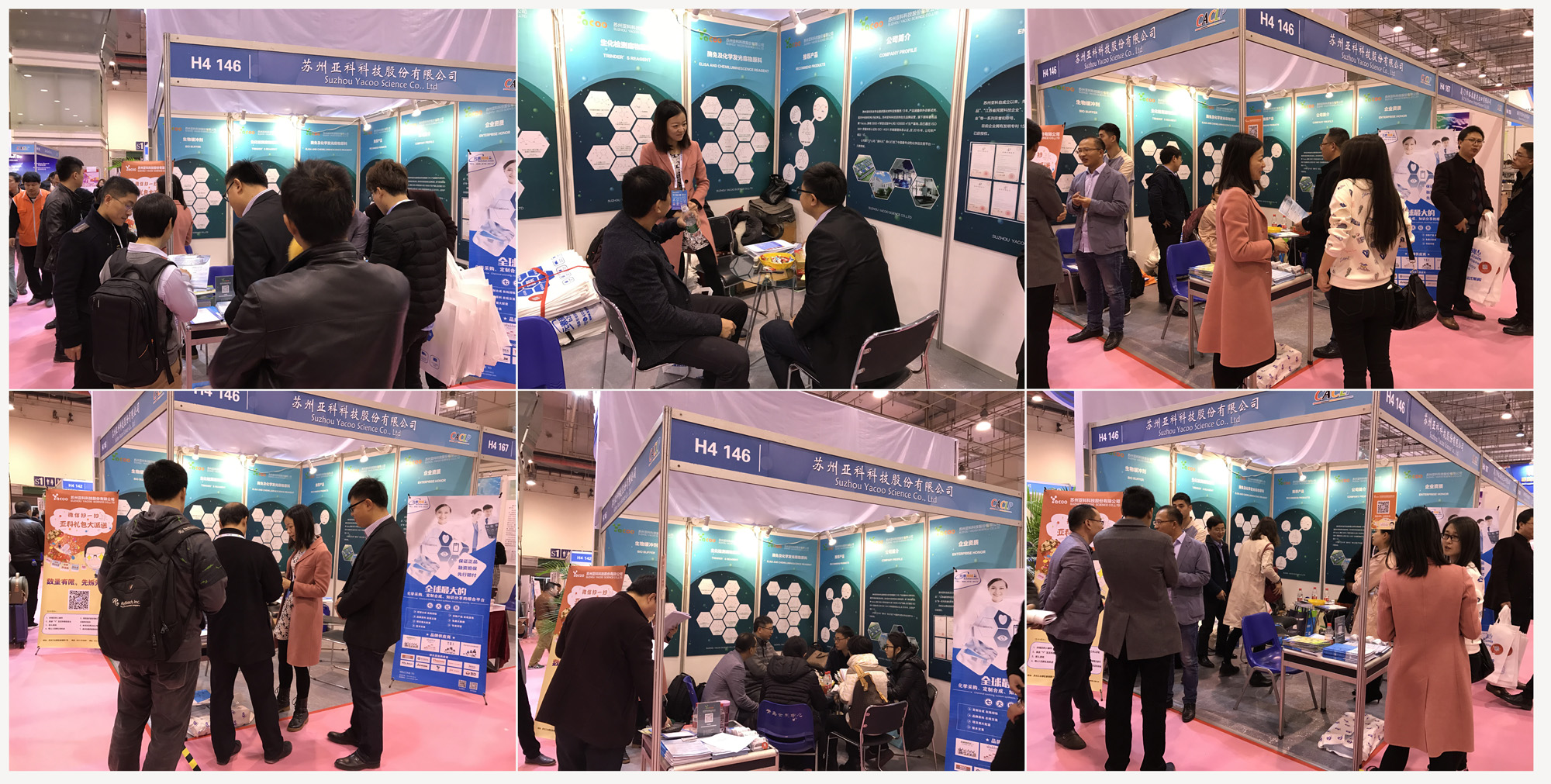 Our participants showed the high quality in vitro diagnostic reagents to the new and old friends, which received the customer's unanimous recognition and praise. After the unremitting efforts, we achieve a large number of new customers to join the Yacoo family, the harvest is far more than expected. Congratulate the successful hosting of 2017 CACLP! And Congratulations on Yacoo's success!
Since founded in 2003, Yacoo has always been pragmatic struggle, continuous innovation, which constantly promote the technological improvements and innovation in medical materials, our struggle and sweat left an indelible mark on this land. This exhibition, all staff of Yacoo offered advice and suggestions actively, the departments cooperated with each other and showed the good team spirit.
The CACLP show is ended, but the story of Yacoo is to be continued, we are convinced that Yacoo will continue glories with the brilliant leadership of the leader and the tireless efforts of the overall staff!