Location: Company News
The Love Mid-Autumn Festival—Yacoo and JingHua Apartment make moon cakes together
A cold autumn rain, fall is getting stronger, the annual Mid-autumn Festival is coming soon. How to make this year's Mid-Autumn Festival different and full of meaning? September 24, Suzhou Yacoo Science Co., Ltd. and Jinghua Apartment launched a public benefit activity together to send warmth to elderly and the group who are in difficulties.
9:00 in the morning, bursts of autumn rain can not stop our footsteps, more than ten volunteers from Suzhou subfamily went to the venue on time, and met the volunteers from Jinghua Apartment. After the start of the event, we learned the production process from the professional pastry cook: kneading, sub-agent, flatten the balls, stuffing, put into the mold, compression moulding. Although many volunteers make moon cakes for the first time, everyone got the points under the guidance of the teacher. We have a clear division of labor, the scene is very lively. Soon, moon cakes with cartoon image were shown one by one.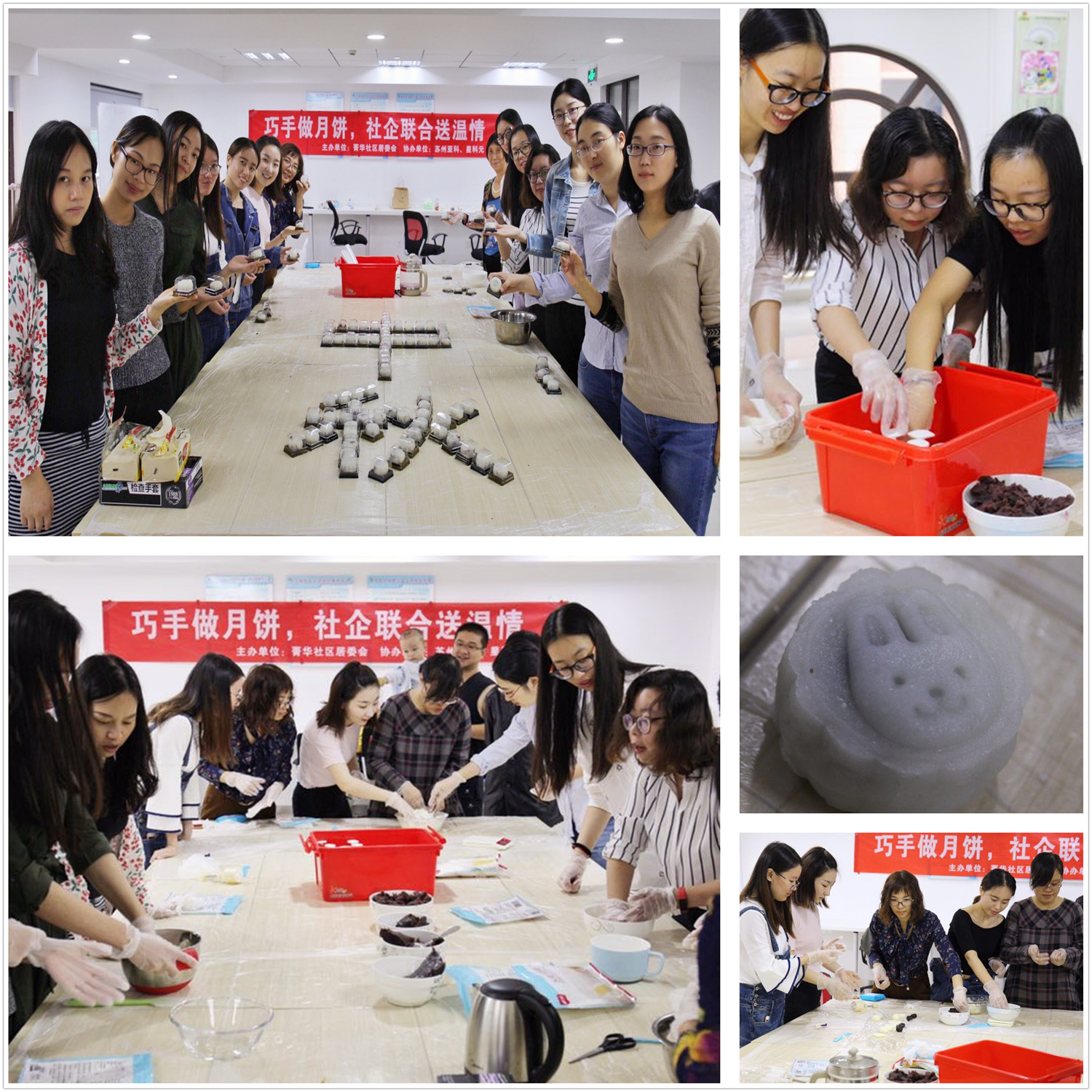 After cold storage in the refrigerator for a few hours, these mooncakes can be sent to the elderly and difficult groups. At the same time, we also send our care and blessings to them.
On festive occasions more than ever we think of our dear ones faraway, hope that everyone can spend a happy Mid-autumn Festival.
Edited by Suzhou Yacoo Science Co., Ltd.