Location: Company News
High-skill competition came to a successful end, Suzhou Yacoo won the award for excellent cooperative enterprise
The eighth high-skilled talent professional skills competition in Suzhou Industrial Park has come to an end. This morning, September 29, the awards ceremony was held in Suzhou Industrial Park Training Management Center, Suzhou Yacoo Science Co., Ltd. participated in the ceremony as an excellent cooperative enterprise, and was awarded a medal and honorary certificate at the meeting.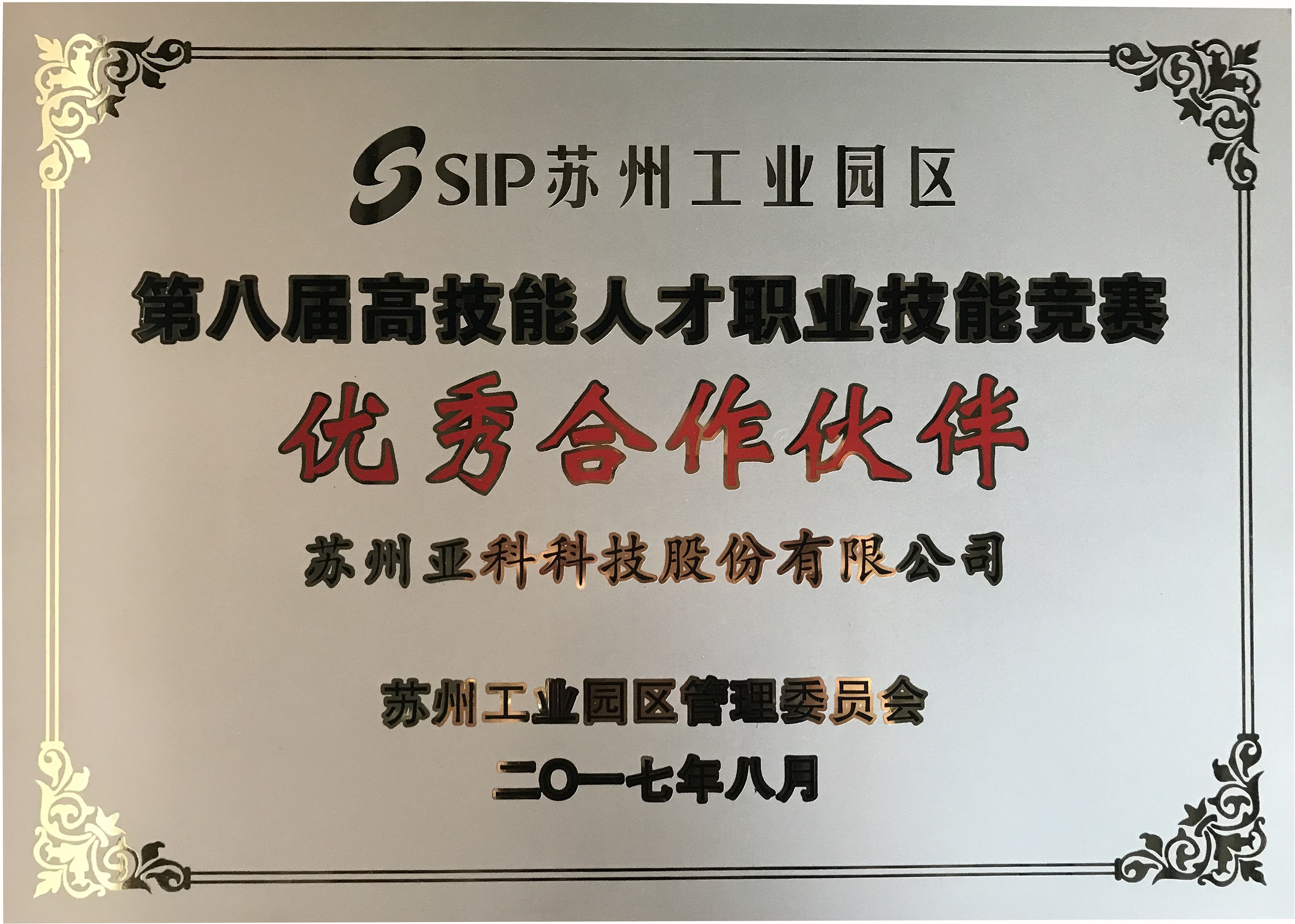 High-skill competition has been held for eight times. In orchestrating and cooperative efforts of the organizing committee and co-organizers, the contest has created a new high in the participation of enterprises and the number of individual applicants. In the competition project, it highlighted the strategic emerging industry development direction of Suzhou Industrial Park, covering areas including machinery manufacturing, electronic information, artificial intelligence, Big data, Internet of things, intelligent manufacturing, biomedicine, nanotechnology applications, mobile Internet, integrated circuits , Corporate trainers, etc., which is not only a competitive activities faced to all talents in the Suzhou Industrial Park in a real sense, but also the annual event for the talents in Industrial Park.
As a high-tech enterprise with "biological buffer", "in vitro diagnostic reagent", "pharmaceutical intermediates" and "electronic chemicals", Suzhou Yacoo has been taking the road of scientific and technological innovation for many years. We pay much attention to the introduction and cultivation of talents. By strengthening the career development plan, setting out training programs, building a reasonable talent echelon, talents in different stages could find their own positions in the enterprise and get better development.
We hope that each talent can fully show the world themselves and hope that more talents could join Yacoo, to meet a better future together!